Fast and Wild Elba SPRING Expedition
In this expedition we go around the island in three days in March, paddling about 35km per day.
We will experience the island without crowds, umbrellas, tourists.
The stops on the beaches will be only to spend the night wild camping and for meals.
This proposal is dedicated solely to sportsmen with a high spirit of adaptation typical of outdoor expeditions.
The guide is responsible for planning the tour and providing support to the group. Any recovery of the kayaks in case of bad weather is included in the price.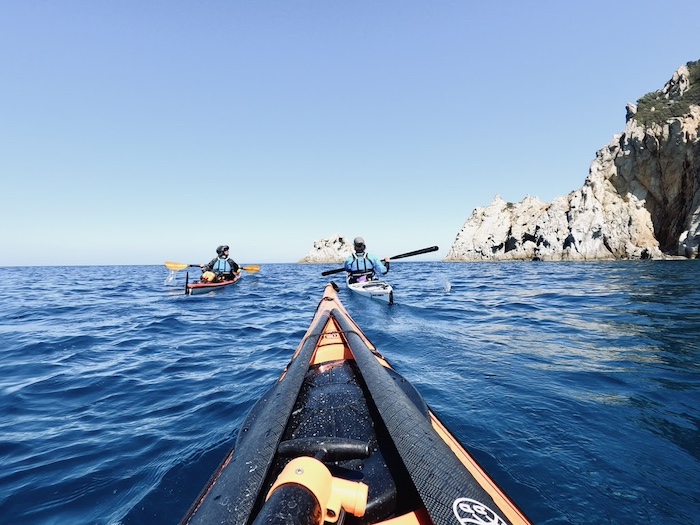 Requirements to participate
To have the BC kayak award 3 or equivalent
Cosa portare
Kayak and equipment, winter technical clothing for navigation, land clothing, personal hygiene kit, tent or better tarp and bivy, mat, sleeping bag for the temperature, stove and camp equipment, food, dry bags, head torch.
Each member will independently take care of their own meals.
Additional services
 Kayak rental 30€/day
Sea Kayak Italy Ocean Experience in Jersey - with Jersey Kayak Adventure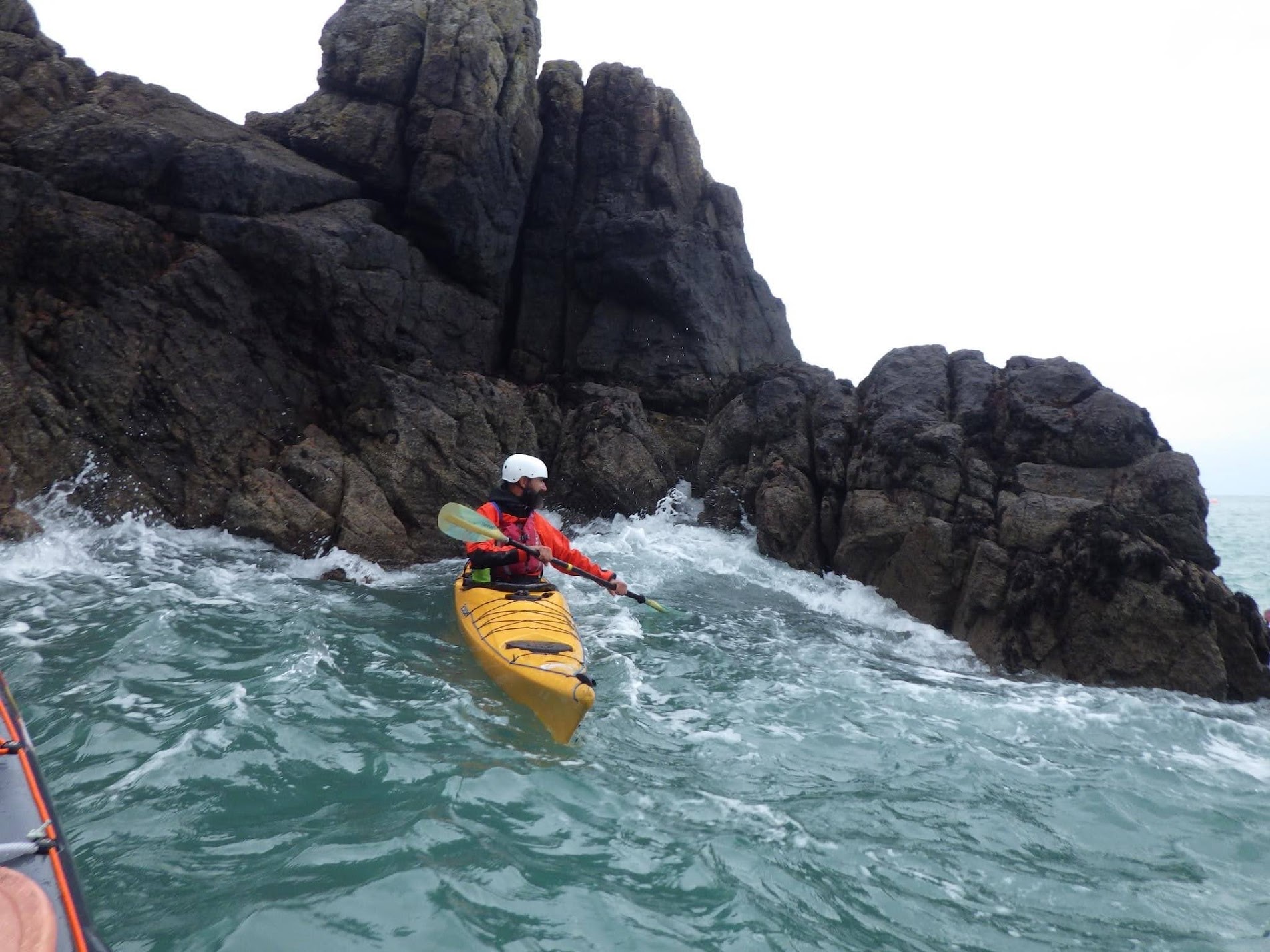 Jersey Kayak Trail (Advanced)
1-5 November 2024
Over five days, improve your sea kayaking skills while we explore the fantastic coastline of Jersey and its large tide range.
Course Information:
Level -> This course is unsuitable for novice paddlers.
You will already have sea kayaking experience around the BC Sea Kayak Award (or equivalent) level.
To get the most from this course, you should be able to paddle in winds up to and including force 4 and tides of up to 2 Knots, using either a sea kayak sea kayak. Expect to paddle between 6-8 miles (around 3 hours duration) each day.
Course information:
The goal throughout the course is to develop both your paddle skills and awareness to make you a more competent and confident sea kayaker. We will explore the coastline as we put your skills into practice.
Assessment candidates must read the Coastal Sea Kayak Award syllabus. Expect to demonstrate a proficient level of paddle skills and trip planning. Sit-inside kayak paddlers must be able to roll (if paddling a closed cockpit sea kayak or using thigh straps).
The Coastal Sea Kayak award aims to improve your decision-making and personal paddling skills to have an enjoyable and safe experience afloat.
The successful completion of the Coastal Sea Kayak Award endorses your judgment, decision-making, and expertise and demonstrates a good understanding of paddling in the sea.
This course will be run by Derek of Jersey Kayak Adventure supported by Giuseppe Debernardi of Sea Kayak Italy (Jesse Debez)
This course will be run only in English language.
Price per person £600
FEW PLACES AVAILABLE
FOR MORE INFORMATION CONTACT US 

351 5505313 /  info@seakayakitaly.it