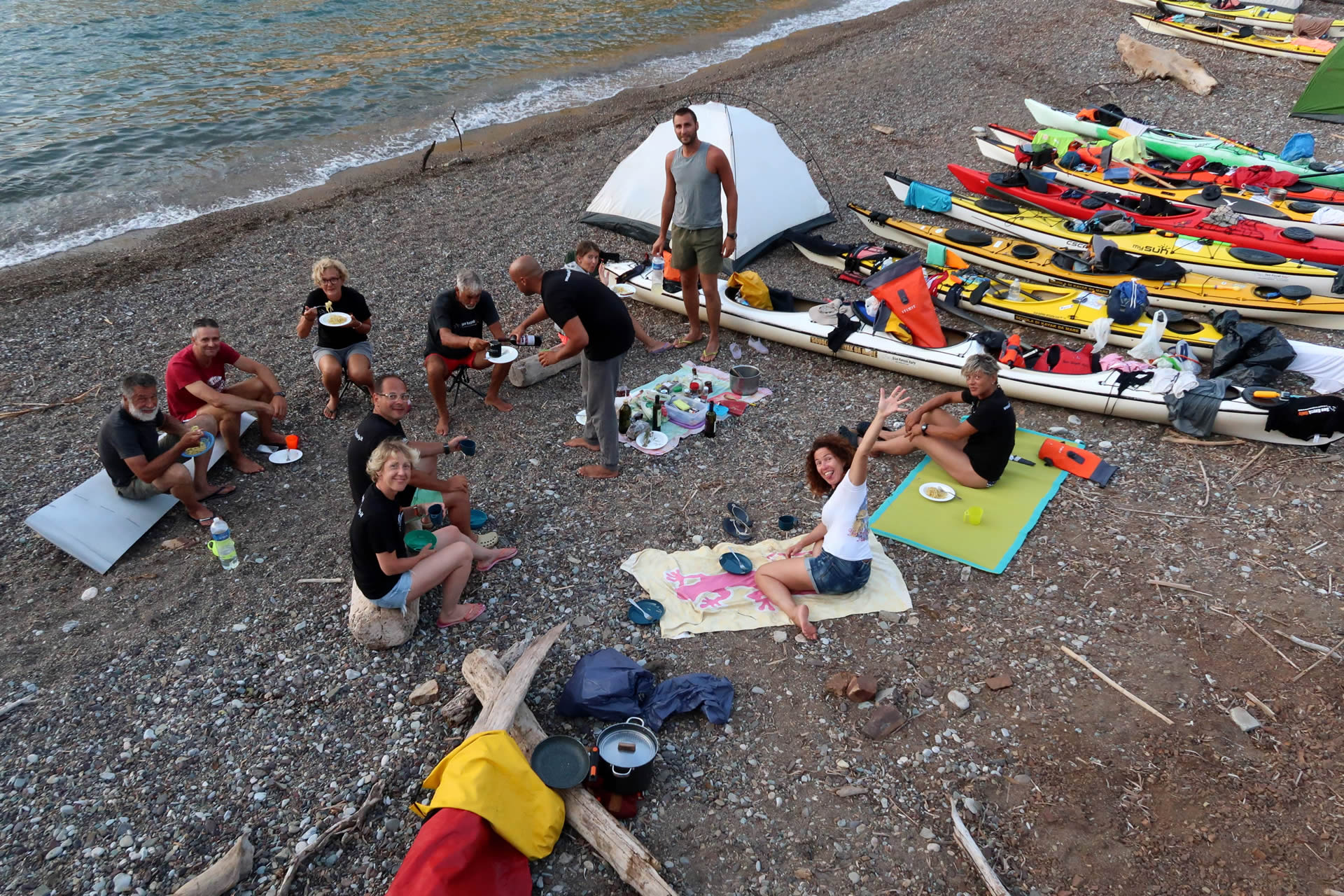 The Sea Kayak Italy is the first Sea Kayaking School in Italy and the only in the Island of Elba to have Instructor/Marine Guide recognized by Sottocosta and FICK/CONI Federations.
This tour is designed for kayakers with good knowledge of sea kayaking, used to paddle 4/5 hours/day and able to manage a kayak in wind and waves.
The excursion includes seven days (6 nights) on board real professional sea kayak built in fiberglass, have watertight compartments at the top of the industry and include all the equipment also required a high level. Also the tour provides food, supplies and tents (1/2/3 places) provided by the organization and assistance 24 hours with an instructor/marine guide. Unforgettable days of adventure along the 147 kilometers of the coast of Elba with possibility to sleep in tents.
Participants meet by 8-9 a.m. of the day set for departure, which is from Marciana Marina isola d'Elba, Via Llewelyn Lloyd 35 (in front of the Post Office). We start after taking on board food, water and all necessary. During the breaks in the trip, the instructor will be happy to provide the participants with lessons in the theory and practice of sea-kayaking.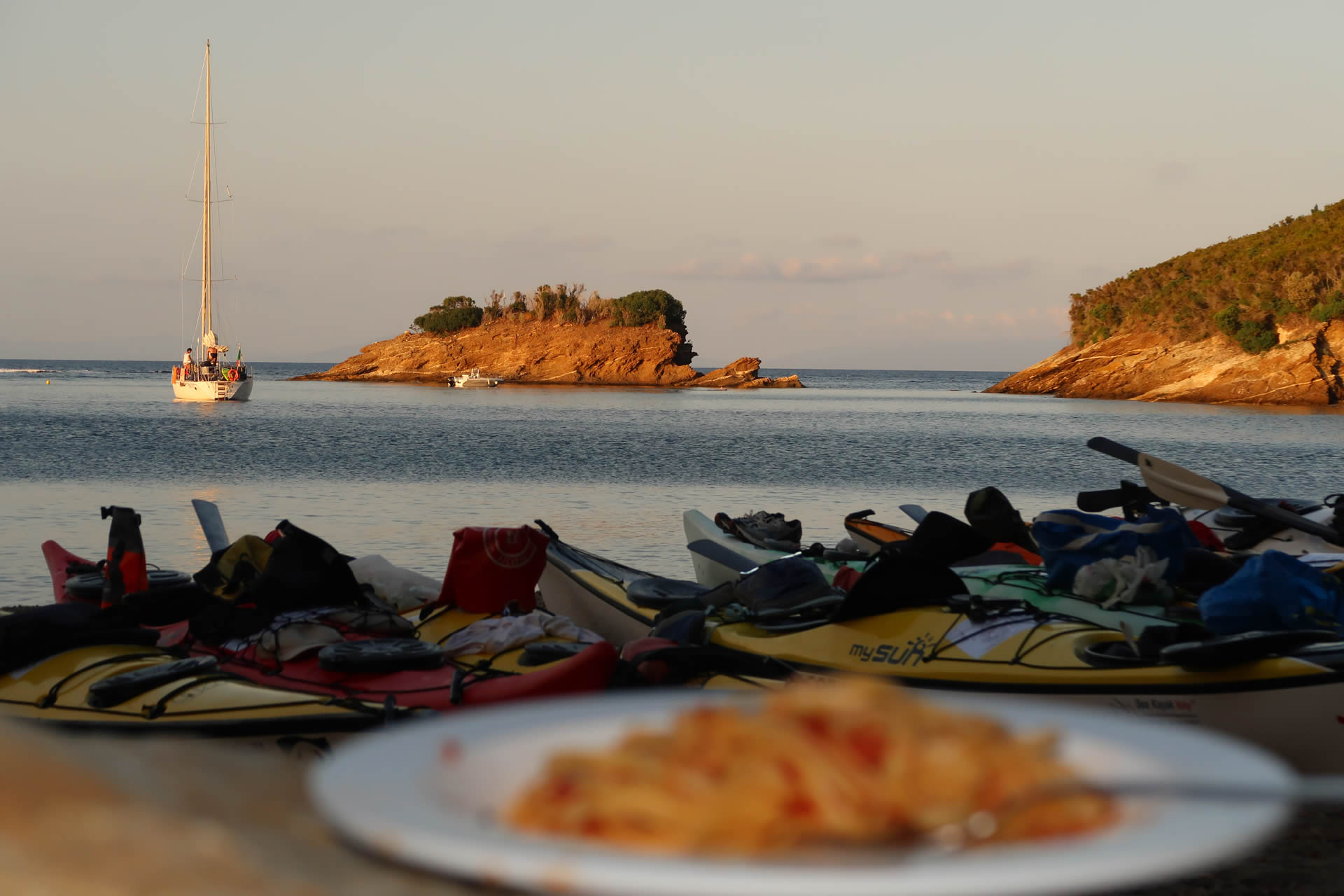 The proposal includes: professional fiberglass (no-plastic) sea kayaks complete of the necessary equipment (paddle, spray-skirt, life jacket, watertight bags, route map etc.); tent (1/2/3 places); water and food (breakfast, lunch, dinner); 24-hours support.
What to bring: sleeping bag (small size), sleeping mat, diving shoes (or old sneakers), swimsuits and T-shirts for navigation, trouser and T-shirt for the evening, need personal hygiene, torch, sunglasses, cap, protective cream, towel. We take care of everything else.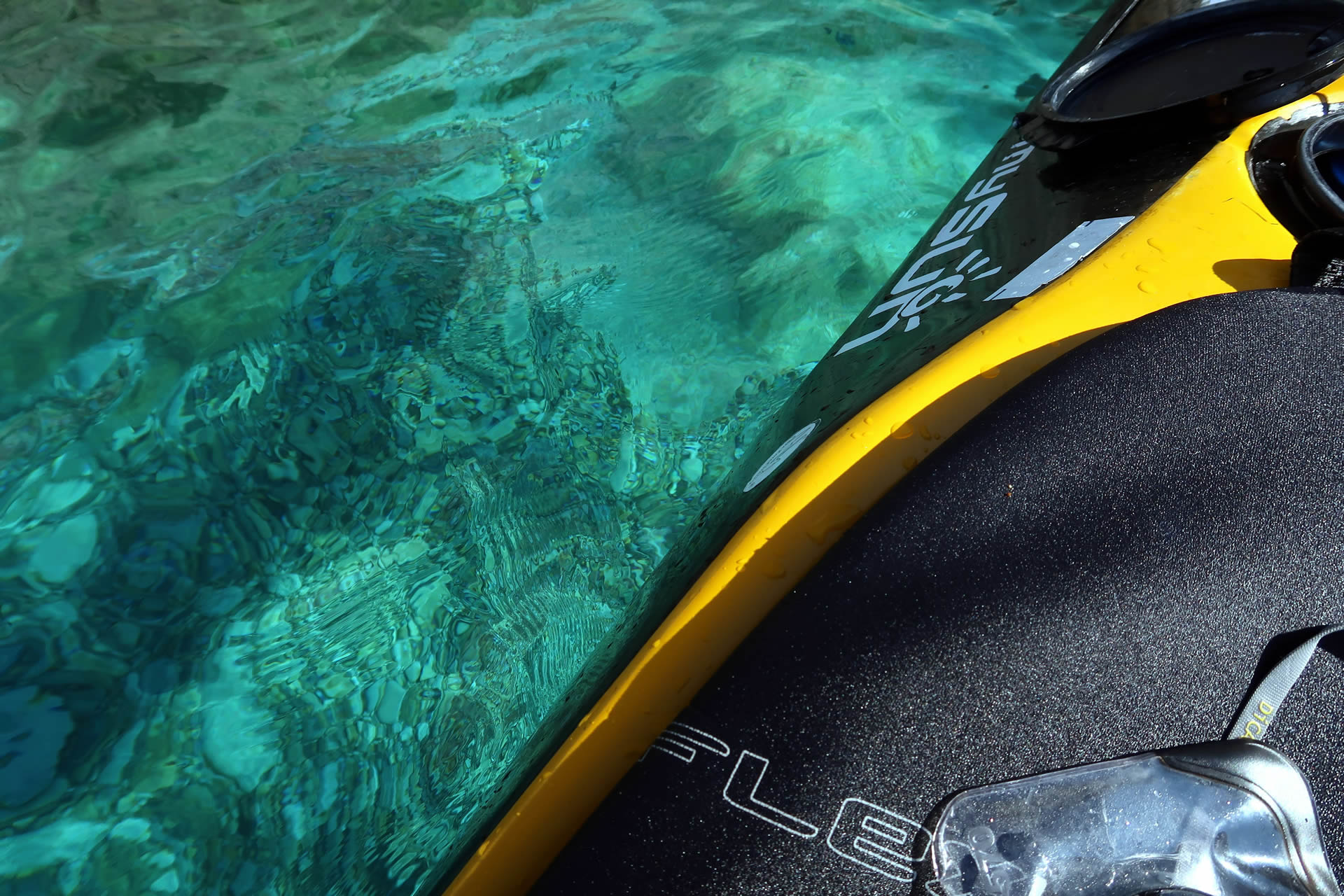 (min 2 persons max 15) food included.
Calendar 2021
June: from 13 to 19; (

from 20 to 26 - SOLD OUT

)
July: (

from 4 to 10 SOLD OUT

); from 11 to 17;

from 18 to 24 SOLD OUT


(

from 25 to 31 - SOLD OUT

)
August: (

from 8 to 14 SOLD OUT

); from 15 to 21;

from 22 to 28 SOLD OUT

)
September: from 5 to 11; from 12 to 18; from 26 to 2 October