Incident Management Sea Kayak Course
Incident Management Sea Kayak Course
Calendar 2022
from 28 October to 1 November 9:00 am Marciana Marina, Isola d'Elba
It is mandatory to present a medical certificate of healthy and robust physical constitution (from your trusted doctor).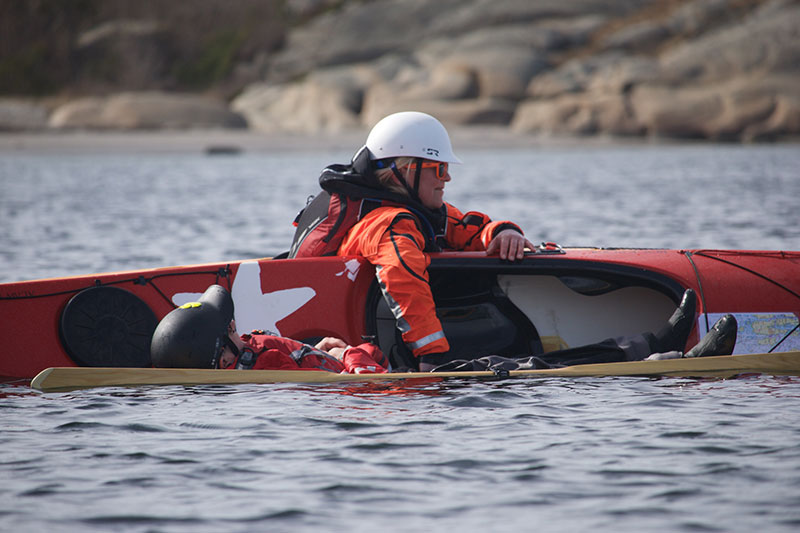 Incident Management Sea Kayak Course
Accidents occur at sea. We try to avoid them, but it is guaranteed that one day, big or small, an accident will happen.
You have to prepare in advance for that day.
No one is better known in the kayaking community than Jeff Allen, as his five-day accident management course now forms the backbone of the ISKGA riding program.
For the past 16 years Jeff has been running this course all over the world.
During the course you will develop a step-by-step logical thinking process, a simple and easy process that allows for quick decision making, helping you to prevent accidents from getting out of control.
You will learn how to control and overcome 'Adrenal fix' and you will be exposed to a variety of rescue and evacuation strategies.
You shall then take all of this knowledge and start to practice scenario based incidents in a variety of environments. This course is strongly recommended for anyone working towards a leadership award and for group paddlers who wish to greater understand the leadership process; after all, understanding at all levels allows for great group performance overall.
INCLUDED IN THE PRICE
Course with Jeff Allen, use of the Sea kayak Italy base
WHAT TO BRING
Sea kayak, paddle, spraydeck, helmet, tow or tow-throw line and all the necessary personal equipment
REQUIREMENTS
Minimum BC sea Kayak award (formerly three stars), pagaia azzurra 3
ADDITIONAL SERVICES
Equipment can be rented from SEA KAYAK ITALY